Overview - Welcome to AccountingSuite™

Powerful software for you growing business!



---
AccountingSuite™ is a powerful all-in-one cloud based business software that includes accounting, inventory, order management,
Cloud Banking, time and project tracking and
full ECommerce solution
. Our full-featured solution is powerful and flexible enough to support your business today — and scale with you as your business grows. Because AccountingSuite™ gives you more features up front, your total cost of ownership is often lower with no add-ons to license.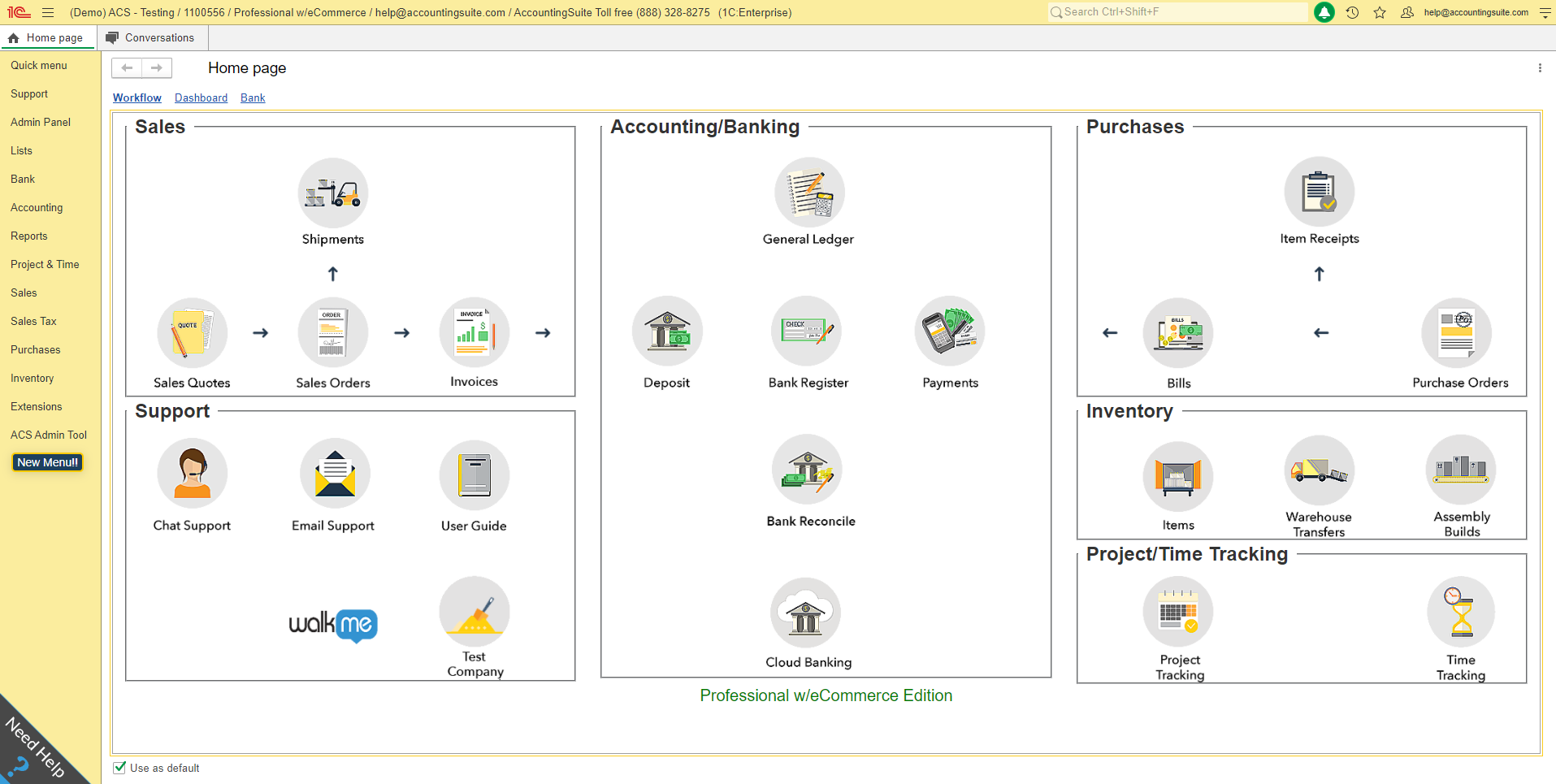 The AccountingSuite™ Home Page
Accounting & Reporting
---
Gives business owners and employees anytime, anywhere access to the financial data and reports they need to make day-to-day and strategic business decisions. Provides financial data for outside accountants, investors and partners.
General Journal / Journal Entries




General Ledger




Trial Balance




Income Statement / Balance Sheet / Statement of Cash Flows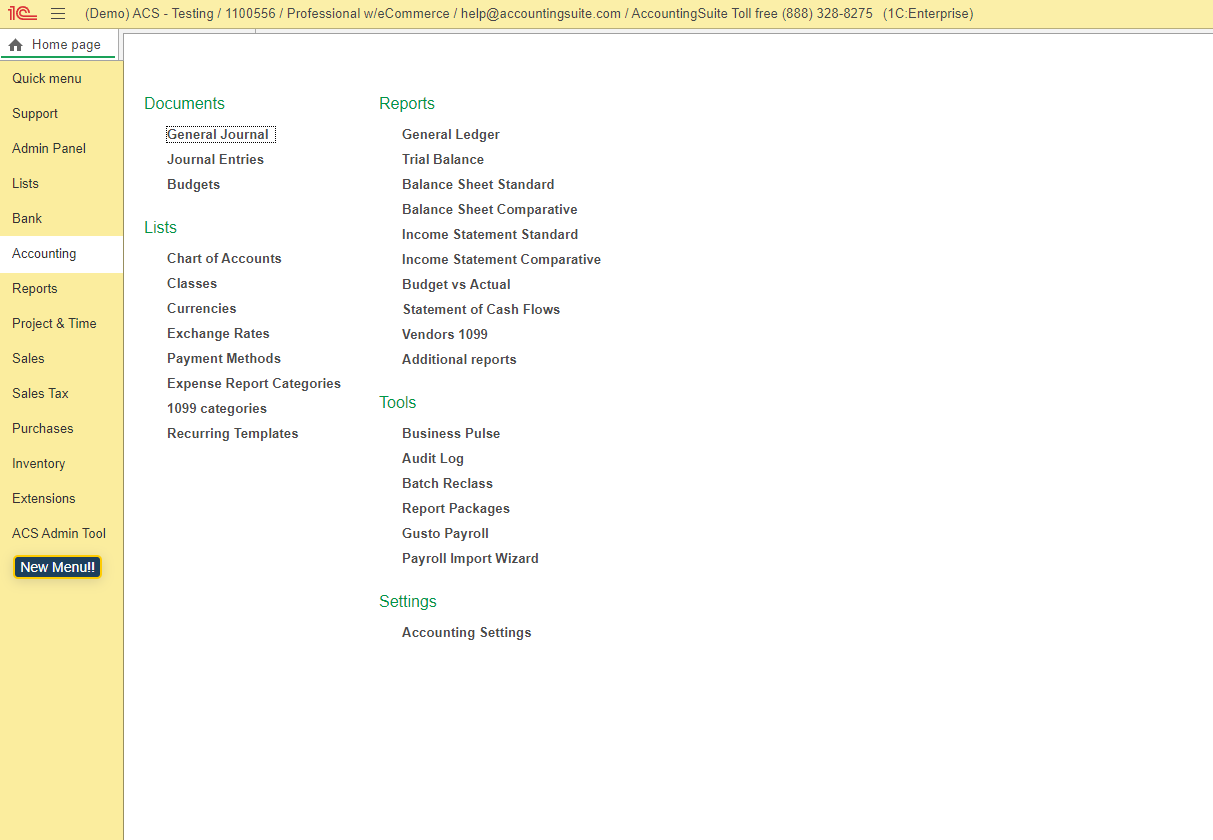 AccountingSuite™ Accounting Module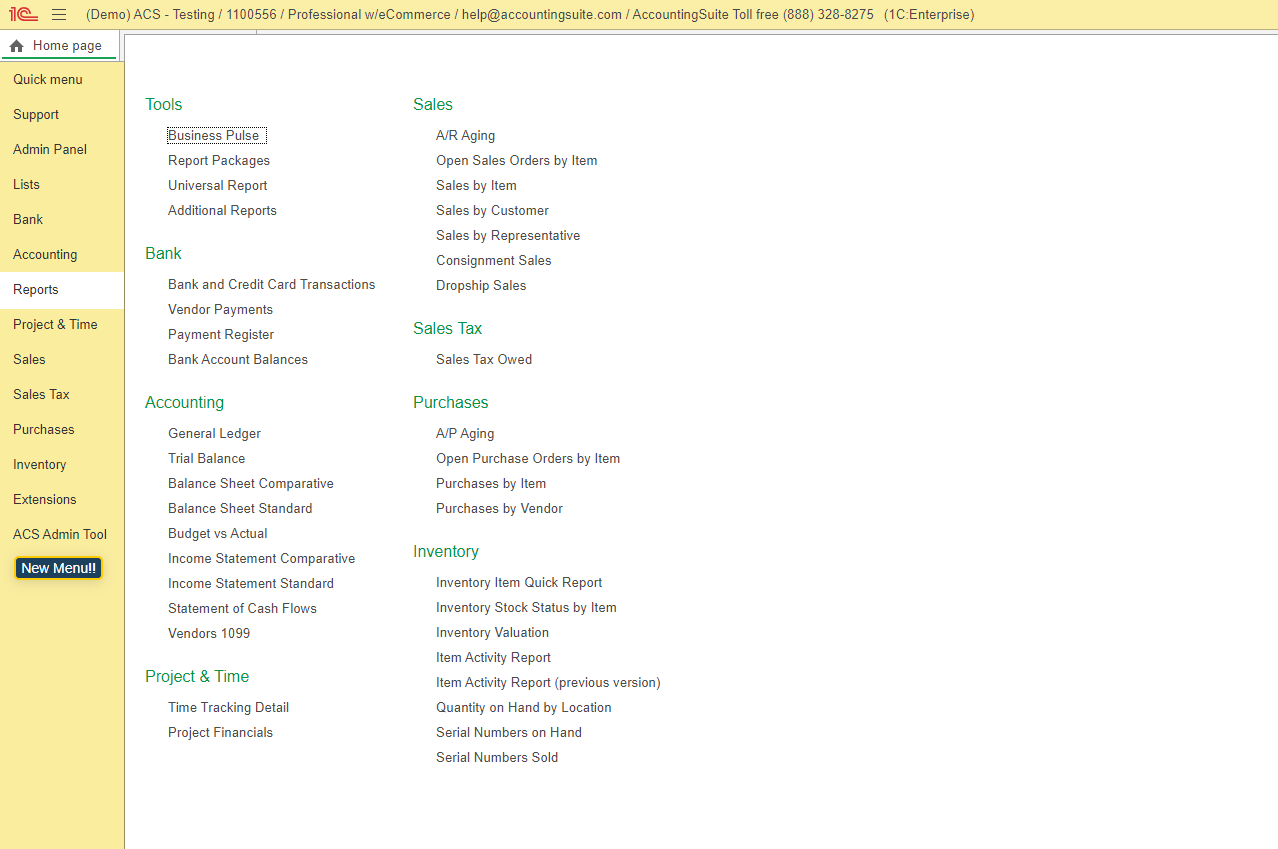 Banking Module
---
Connect
AccountingSuite™
to your bank and credit card accounts and have transactions flow in automatically.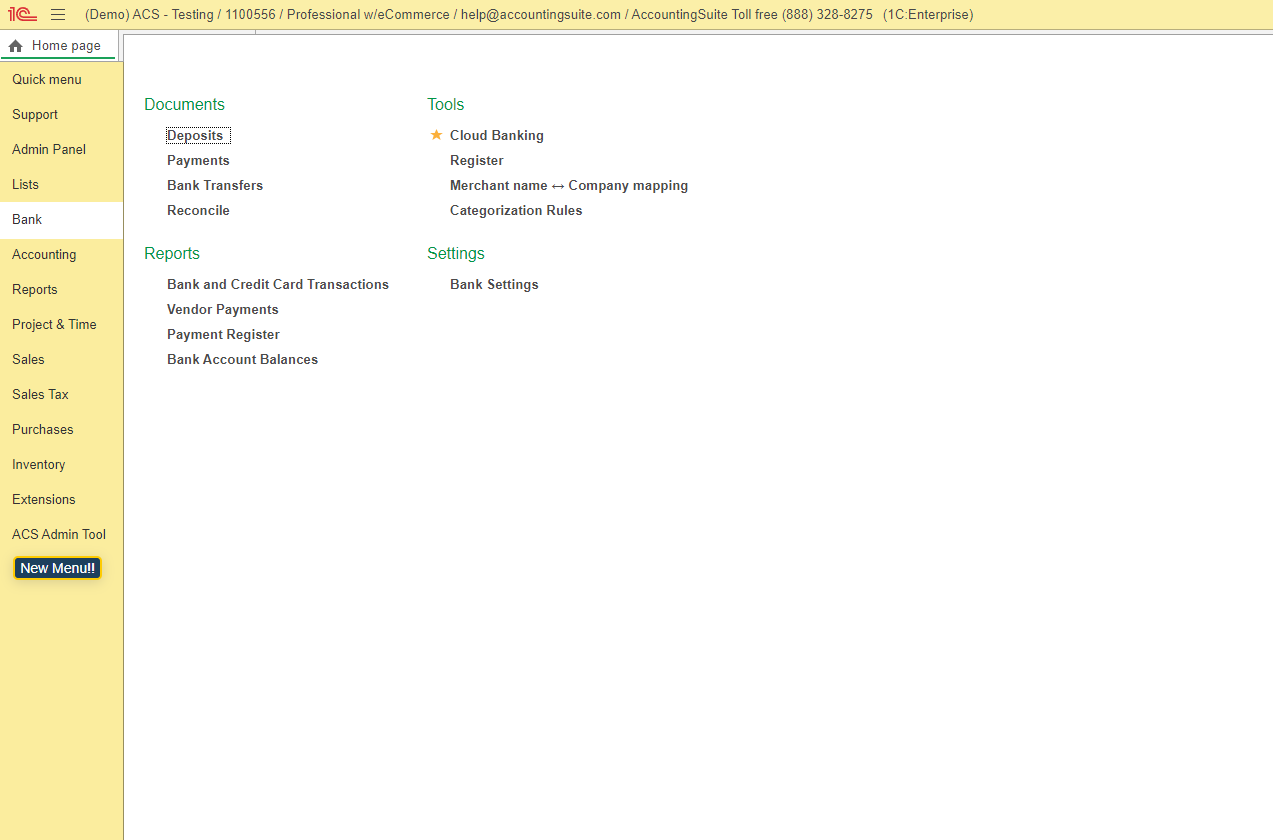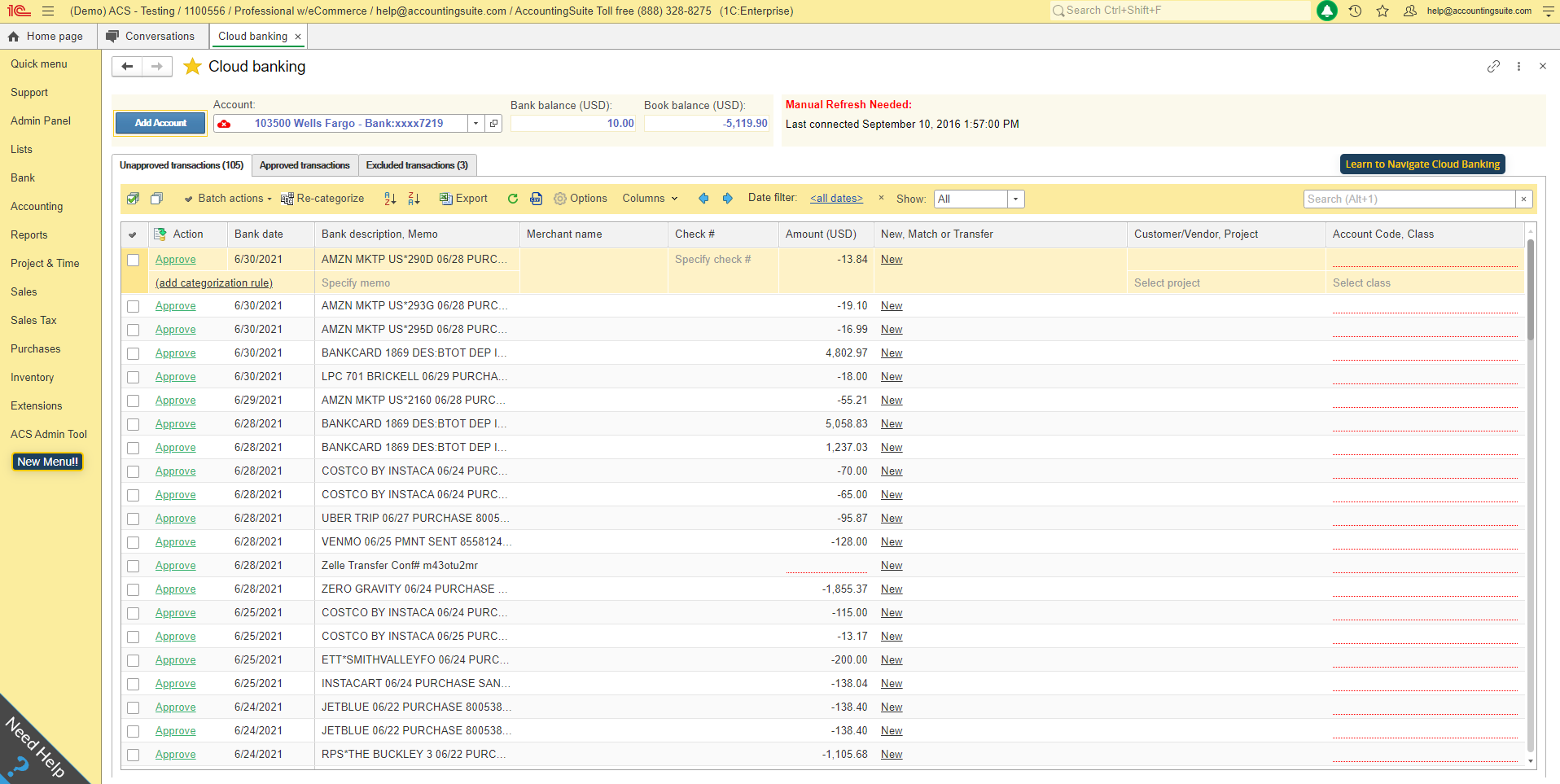 AccountingSuite™ Bank Module and Cloud Banking
Sales Module
---
Manage all aspects of sales orders and customer service transactions. Designed to shorten your "order-to-cash" processes across all parts of your business.
Sales Orders

Sales Invoicing

Backorder Functionality

Electronic Delivery of Forms

Customer Returns

Customer Refunds

Cash and Credit Payments


Track deposits on Sales Orders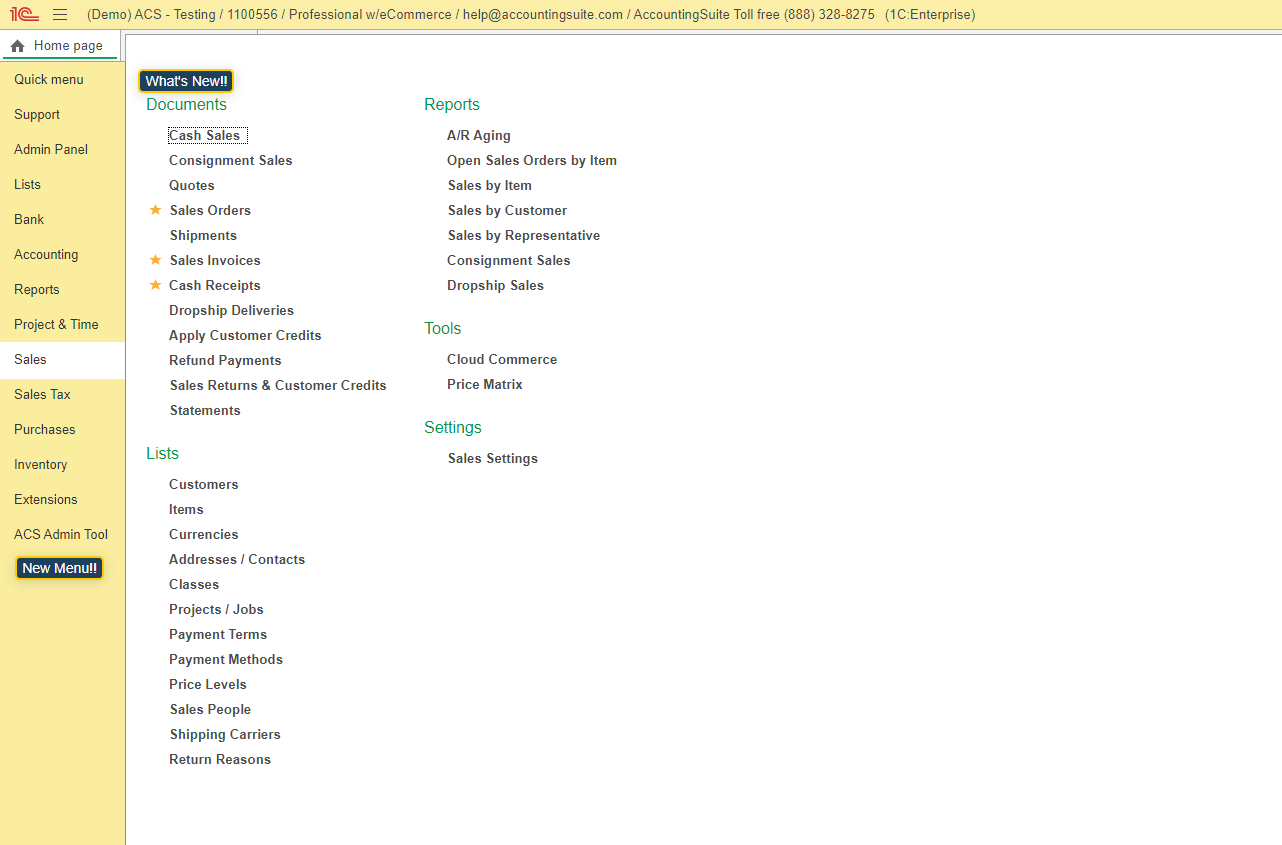 AccountingSuite™ Sales Module
Purchasing Module
---
Stay on top of your purchasing processes with streamlined management of purchase orders, inventory receipts, vendor invoicing, and supplier refunds.
Purchase Orders

Vendor Invoices

Purchase Returns

Backorder Functionality


Refunds / Credit Memos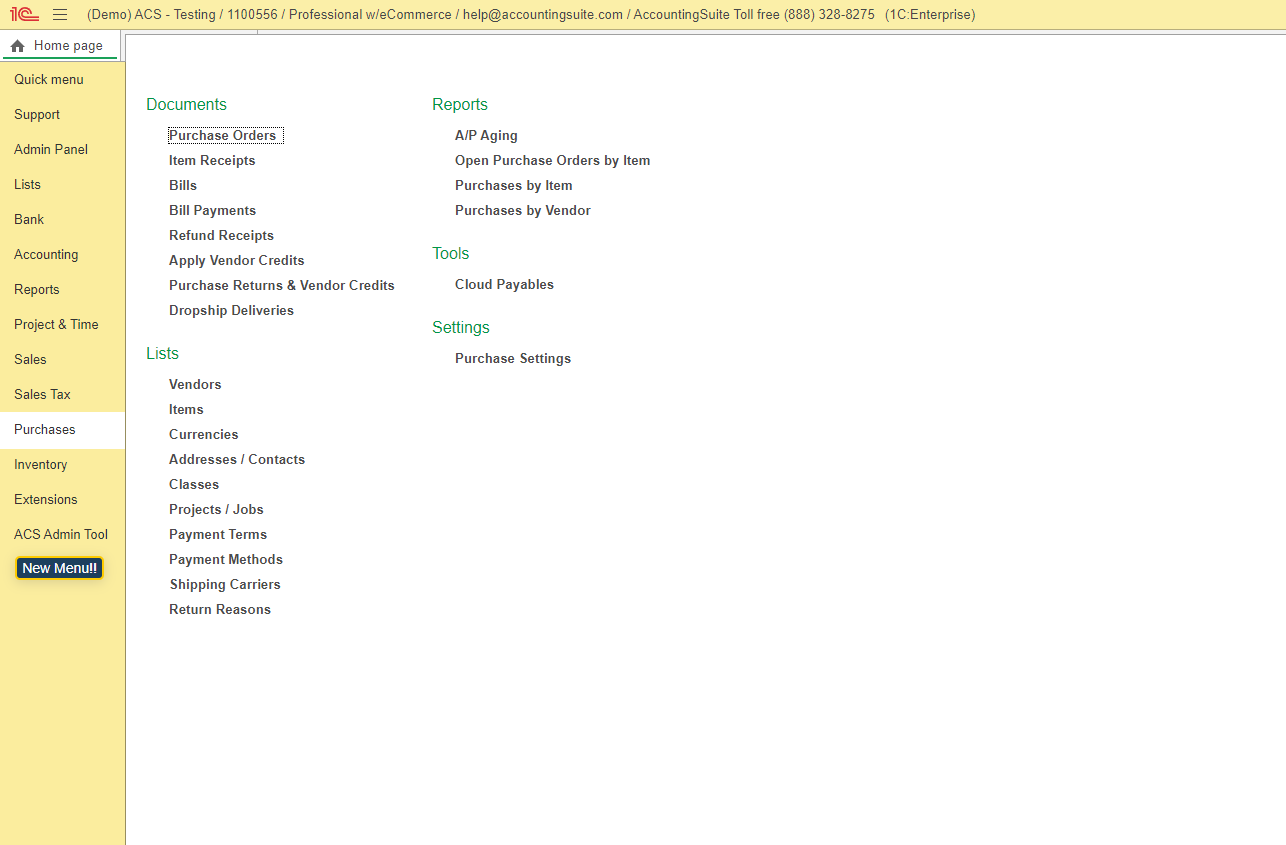 AccountingSuite™ Purchases Module
Inventory



---
Products and Services

Item Adjustments

Lots / Serial Numbers

Assemblies and Bill of Materials

Price Matrix

Multi-location

Warehouse Transfers

Lots and Serial Numbers


Advanced Units of Measure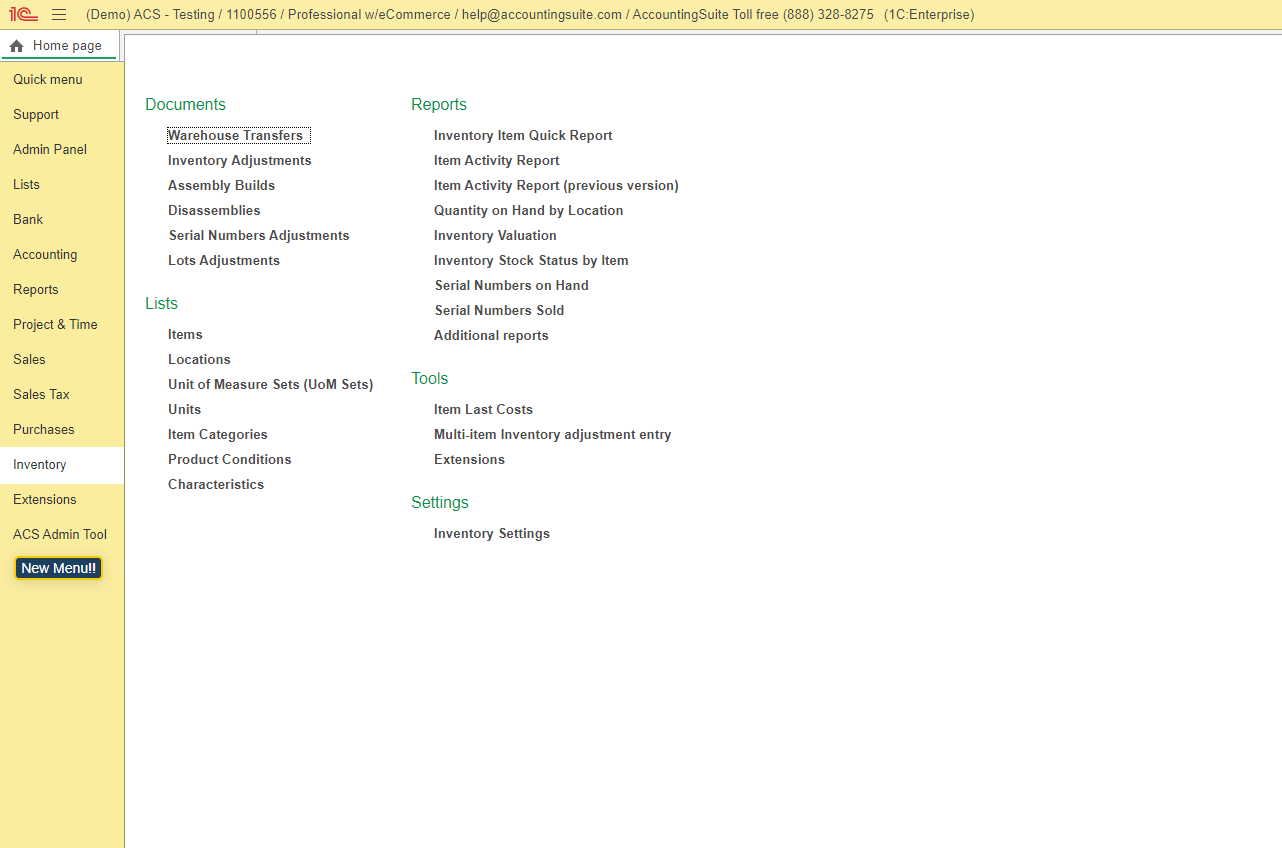 AccountingSuite™ Inventory Module
Companies (Customers & Vendors)



---
See all transactions associated with a customer or a vendor in one place. Create new orders and invoices or view balances.
Create new customers or vendors

Create invoices, orders and other documents


View balances and transactions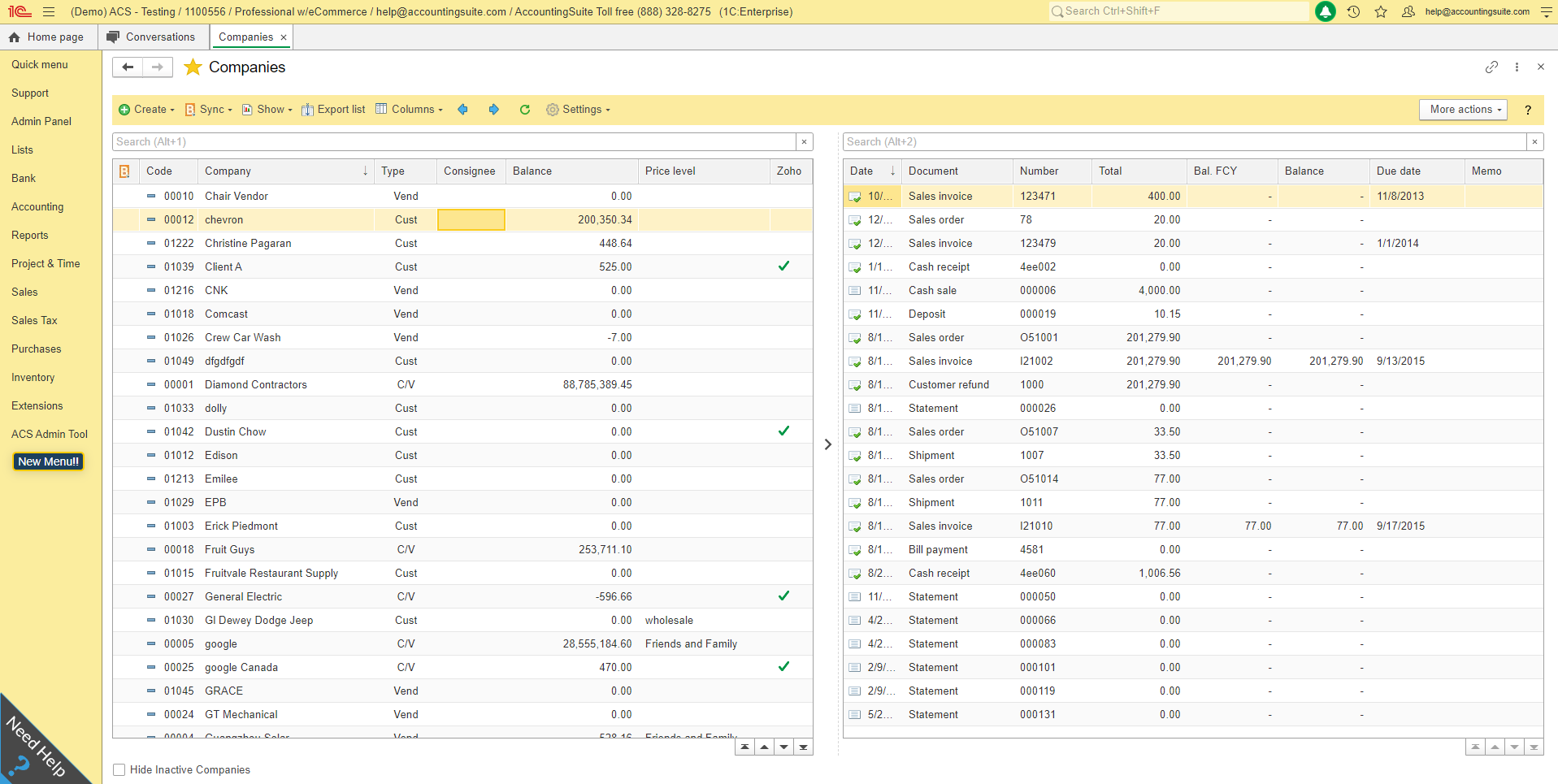 Companies (Customers and Vendors)
Time & Project Tracking



---
Time and Project Tracking help keep costs under control and profits in the light. The Project Profitability report brings it all together for a complete view of your business.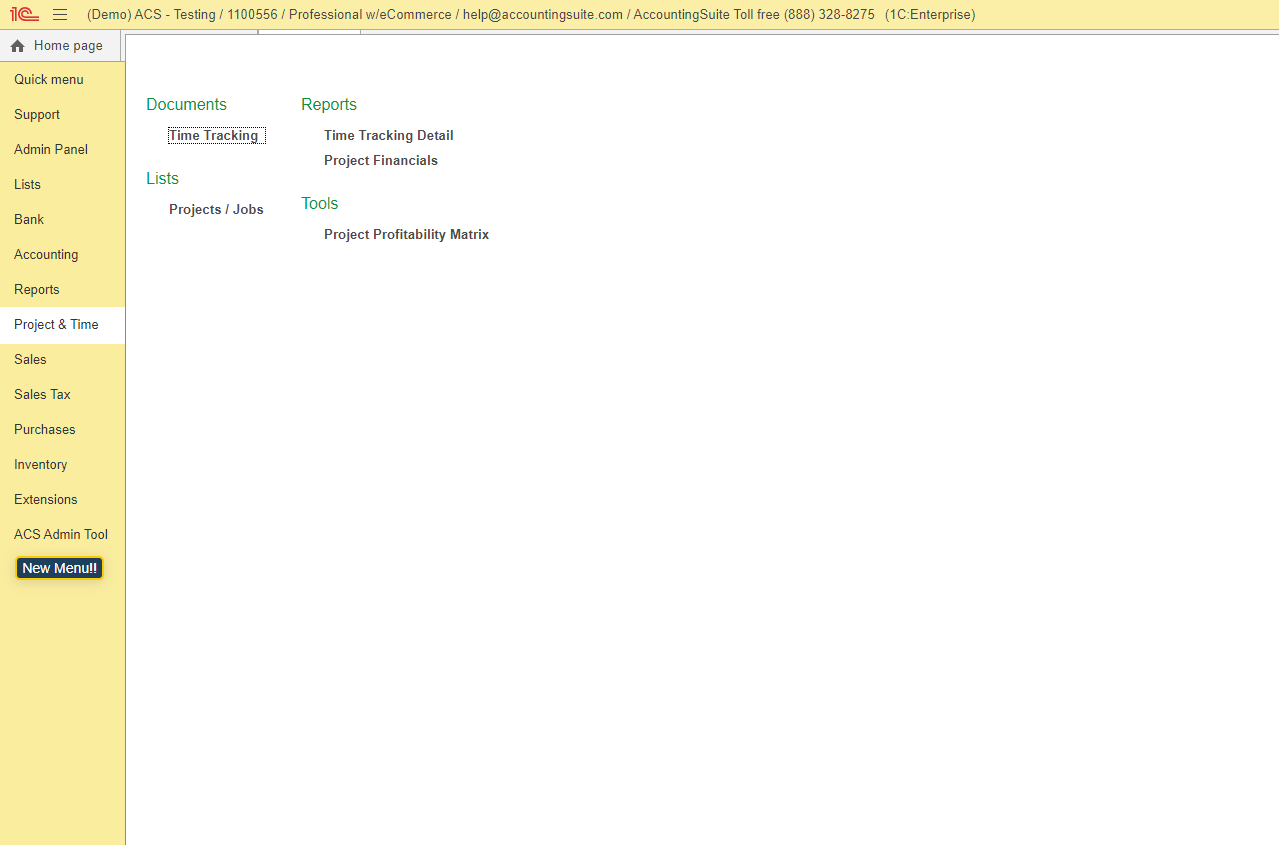 AccountingSuite™ Project and Time Tracking Module
Here's a product tour video of AccountingSuite™

AccountingSuite™ Product Tour Video
Related Articles

Work Flow Overview

AccountingSuite Workflow Overview This article is an introduction to AccountingSuite Workflow. The main purpose of this document is to provide a basis for understanding "what comes next" in the Sale/Purchase lifecycle in AccountingSuite. There is no ...

Companies Overview

Companies Overview Companies (formally Customer / Vendor Central) is the place for everything you need when working with Customers and Vendors. Our Companies module brings together the relationship you have with customers and vendors in one easily ...

Overview - The AccountingSuite™ Dashboard

The Dashboard The AccountingSuite™ Dashboard (1) Company Name - This is the name as it is shown in the application under Settings → Company Info tab. Changing the information in the application will change the display here. This is a hyperlink that ...

Purchases Overview

Purchases The Purchases module consists of Purchase Orders, Item Receipts, Bills, Bill Payments and Purchase Returns. Purchase Order Highlights AccountingSuite™ can be set up to reflect how your business runs. For example, a vendor can also be a ...

Sales Module Overview

Sales Sales in AccountingSuite™ includes all the necessary functionality to properly record Sales and its related activities. The Sales Module in AccountingSuite™ includes Sales Quotes, Sales Orders, Shipments Sales Invoices, Cash Receipts, Cash ...