AccountingSuite™ Release Updates, Imo-Inu 2, Data Import Tool - New for Lists!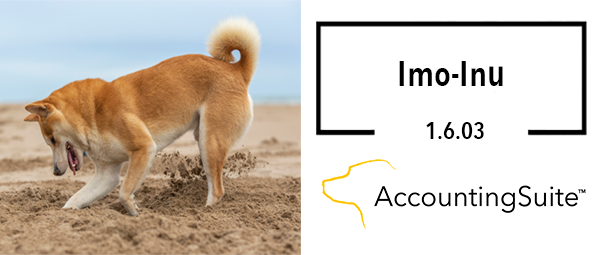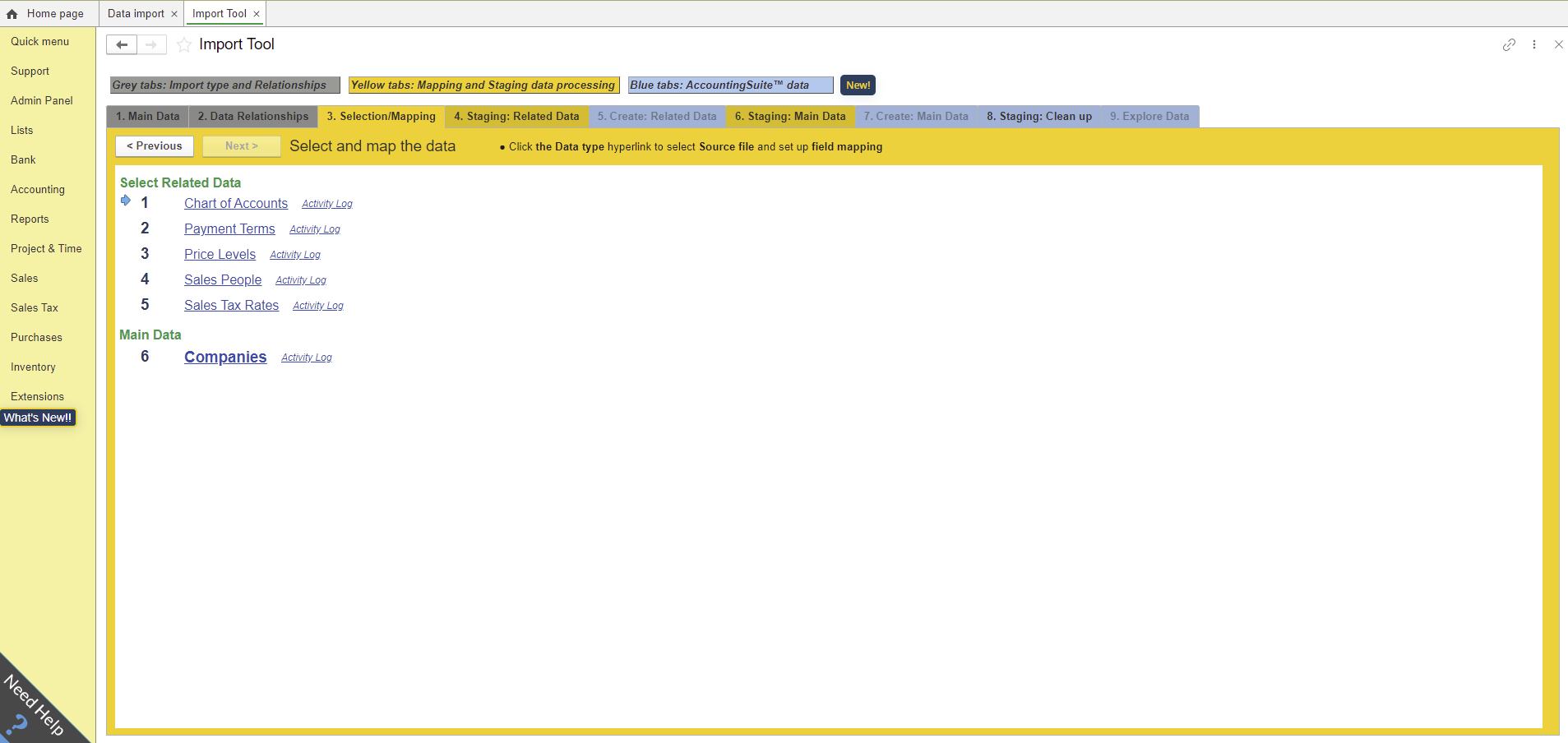 New Automatic Default Mapping for iif files. Seamlessly do these imports from QBO or QBD for multiple list types in one import session!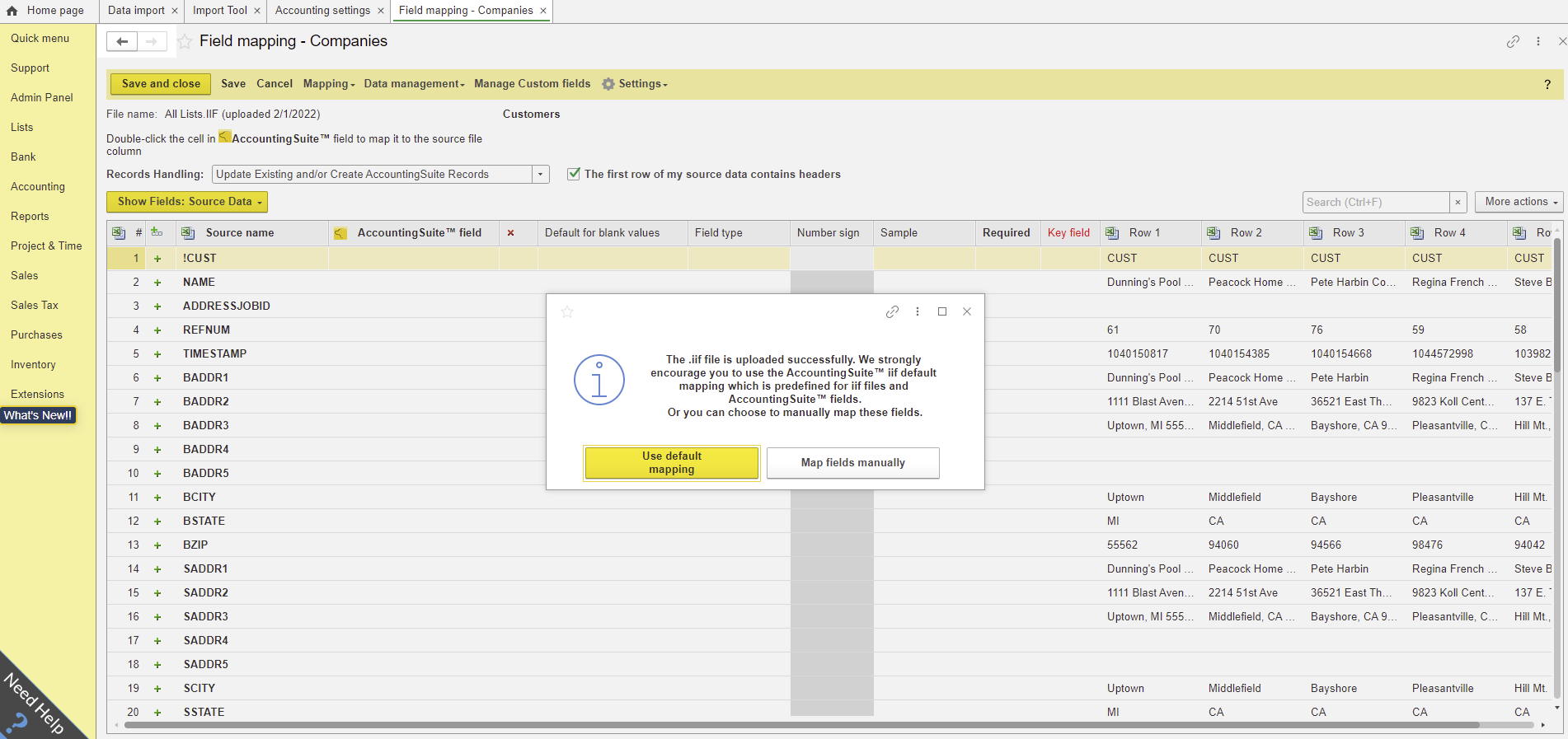 Guided Messaging and Wizards to make all your import sessions fast and easy.


Continue to your Last Saved Import - if you get interrupted you can finish later and not lose your work!


New Mapping Preview spreadsheet with options for Records Handling: Update Only, Create Only, Create and Update. Here you can also manually edit source records and assign defaults.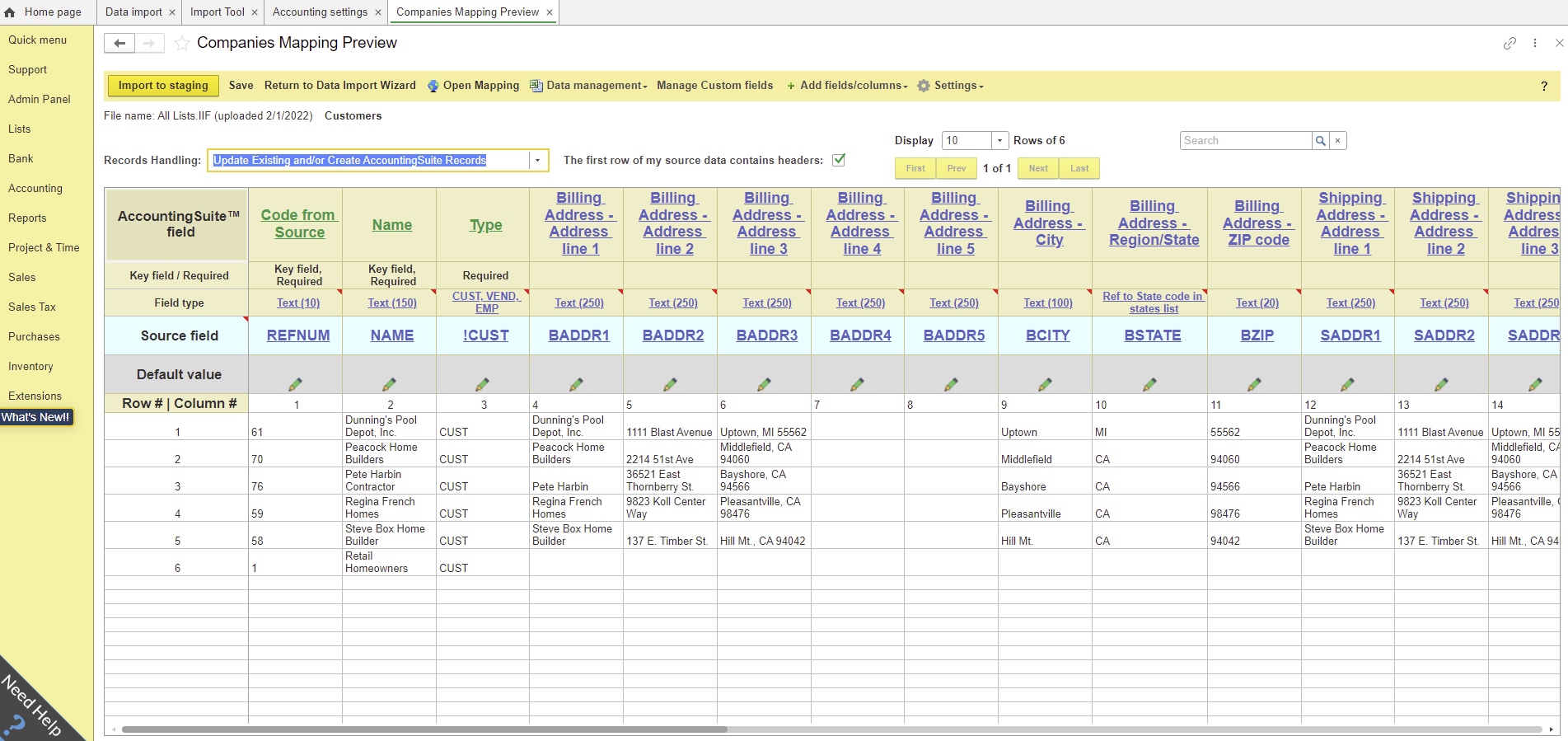 Manage Staging Duplicates - this feature enables you to assign fields between multiple duplicate records, then merge into one.


Mapped Record Compare & Select - this feature enables you to compare and assign fields between a mapped existing AccountingSuite™ record and it's Staging record.


New Mapping Rules - this feature allows you to create a rule for specific fields that can be applied to: that import only; for that data type and all future imports of that type; as well as to all data types for all future imports.


Activity Log - this feature shows a clear history of all actions for each import session.


Built in special character handling for source files.


Flex Date default format and multiple date configuration options. Never error on date formatting issues!


Informative data relationship and tutorial diagrams, as well as field samples to visualize where the field shows in AccountingSuite™.


Rebuilt User Interface and Step tabs guide you through all your imports!

Related Articles

Data Import Tool - New for Lists!

Highlights Explore the new features of our rebuilt Data Import Tool for Lists! (Transactions will be coming soon!) Import multiple data import types for Lists in the same import session, using one or many files - your choice! Example: Import ...

Data Import Tool

Importing Data Please note : We are in the process of improving this tool, so you may see some things not mentioned here! There is more detailed documentation in the works. If you are trying to import transactions into Cloud Banking, please see this ...

AccountingSuite™ Release Updates, German Shepherd 1

AccountingSuite™ Release Updates Our new Platform Upgrade enables AccountingSuite™ to be even faster, with new user interface improvements that create a seamless and more interactive experience - we all love that! Messages and Dialog boxes are ...

Data Mapping

Dashboard Web Services – Data Mapping AccountingSuite provides HTTP (RESTful) services to get common financial and statistical data. You can use these services to work with external BI/Analytics Dashboards, like Zoho Reports, eazyBI, Knowi, Klipfolio ...

AccountingSuite™ Release Update - German Shepherd 2

AccountingSuite™ Release Updates - German Shepherd 2 Use our new interactive Startup Wizard to set up your AccountingSuite™ Company effortlessly! Guided screens ask all the right questions to accurately map and enable the Settings you need. New and ...