Application freezes at splash screen when logging in
Problem: When logging in to AccountingSuite, the application freezes at the splash Screen
Solution: Clear browser cache and restart the browser.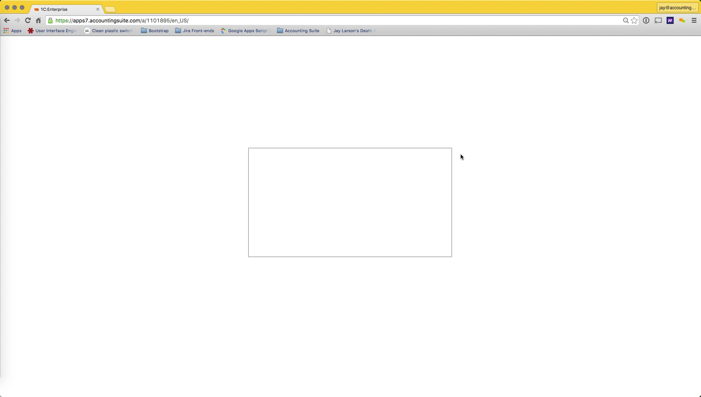 Related Articles

Logging in and out of AccountingSuite™

Logging in to AccountingSuite™ There are two methods of logging in, Method 1: Access the login screen: https://login.accountingsuite.com. Type in your Username (email address) and your Password. Click Login. - OR - Method 2: Access the login ...

How do I customize the layout of the screen?

Modifying the Layout of the User Interface AccountingSuite™ has an extremely flexible user interface that can be modified to suit each individual user. The workspace is divided up into two header areas (1 in the image below), two sidebar areas (2 ...

Black screen issue workaround

Newly added users are getting black screen when accessing the account on the Dashboard, this is an on-going issue that we are already working on and there's a workaround to fix it. The workaround requires to change and update the password, check ...

Having trouble logging In?

Forgot your password? Click here and enter your email address to receive an email with instructions on how to reset your password. You must use the same email address that you used when your AccountingSuite account was created. AccountingSuite forgot ...

Why is the item code and description different on my printed PO than on the PO screen?

If the symptoms include a different item code and description are printing on the Purchase Order than is being shown what is on the screen, the culprit is most likely an item that was previously copied from another item. When this happens, the vendor ...